INTERESTED
IN GETTING YOUR FIREARMS LICENCE?
For sport, pleasure or professional use, this is a necessary part of owning and using a firearm in NSW. This guide will help you through the process. We're happy to help if you need any assistance obtaining your licence, or with any aspect of getting involved in this rewarding activity.
Contact the NSW Firearms Registry on 1300 362 562 and ask for an application for a NSW FIREARMS LICENCE.
They will want to know what your genuine reasons for wanting a licence are. In NSW you are required to have a genuine reason to hold a firearms licence.
We're always happy to share our knowledge, too.
From hunting technique and target shooting tips through to firearms maintenance and making your own ammunition – we're here to help.
A genuine reason could be:
You are a primary producer
You have a letter of authority from a primary producer
You are a member of an approved hunting club
You are a member of an approved target club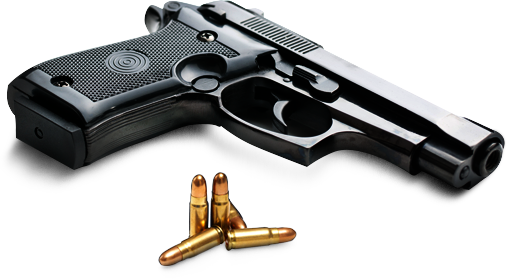 You must obtain a primary producer declaration from your accountant to be eligible for this genuine reason or provide a letter from your employer stating that you are the manager of the property. You must also include a copy of your rates notice. There is no charge for a primary producer licence.
You will need to get a primary producer to sign a declaration within your application, or use your membership of an approved hunting club. All clubs require minimum attendances to retain your licence. There is a fee of $200.00 for a five year licence.
You will need to become a member of an approved sport/target shooting club and will need to provide evidence of this on your application. You will be required to attend a minimum of four shoots per year in order to retain your licence. There is a fee of $200.00 for a five year licence.
You can use one or all three of the above genuine reasons on the same licence application.
When your application forms arrive you will need to complete the Firearms Safety Awareness Test. Contact us at Lock 'N' Load for details of local safety awareness officers. Or contact the NSW FIREARMS REGISTRY for details of safety awareness officers in your area. The cost for this will be around $50.00.
Once you have passed the test you will receive a certificate, which will need to be attached to your firearm licence application. Read through you application carefully to make sure you have completed and signed all forms, then send your application to:

NSW FIREARMS
REGISTRY Locked Bag 1
MURWILLUMBAH NSW 2484
Now there's a wait – usually five to six weeks – after which you will receive advice to attend your local Roads and Maritime Services (RMS) office to have your photo licence taken and hand over the applicable fee.
Once you have received your NSW FIREARMS LICENCE you can lodge a Permit to Acquire Application. These applications are available at Lock 'N' Load, or through the NSW FIREARMS REGISTRY. There is no limit to the number of applications you submit, each application involves a $30.00 fee.
If the stars are aligned and the gods are willing, in about five weeks you will receive your permit/s to acquire. You can finally come in and pick up your first firearm.
Should you require any help with this process please do not hesitate to come in and see us, or give us a call on (02) 4351 0917.